Crafted Coffee Cups & Mugs
Manila's premier supplier of custom Coffee Cups & Mugs embroidered with your team or company logo
Craft your own Coffee Cups & Mugs in 3 easy steps
Step 1. Choose a style
Step 2. Choose fabric colors
Step 3. Customize with your logo
Craft/Clothing is rated 4.9 out of 5 Stars on Google
"Super appreciate all the help, assistance, accomodation. Name it! Very considerate with demands and requirements namin. Order taking for a big no. group is not easy, you cant please everybody but will demand satisfaction from the majority, but I somehow felt ease with all your help. Kudos for a kind and efficient service! Will definitely recommend your services to others in the future. "
KC Cuengo, Metrobank IT Group
Craft/Clothing is rated 4.9 out of 5 Stars on Google
"We got them to produce vests for Transportify and they were not only patient but more importantly provided quality products. Affordable with superb quality. Highly recommended. Cheers!"
Noel Abelardo, Transportify
Craft/Clothing is rated 4.9 out of 5 Stars on Google
"GREAT EXPERIENCE! Extra Ordinary personal approach! Timely feedback when inquiring! Satisfied on the orders' produced!"
Von Ronan
Craft/Clothing is rated 4.9 out of 5 Stars on Google
Excellent service by Lyn and team. Great quality of products as well. Definitely recommend.
Arkipelago Beach Resort
Craft/Clothing is rated 4.9 out of 5 Stars on Google
"Customer service is really good. Whenever I message for updates, they always reply in a timely manner. The products itself, great quality for its price. Definitely will recommend it to others."
Sheila Cruz, CIVICOM
Craft/Clothing is rated 4.9 out of 5 Stars on Google
"I was thankful to find out this supplier because it was really hard to find a supplier that can meet our expectations with good servicing. I recommend Craft/Clothing for your customized aprons!"
Anri Sison, White Cap Events and Marketing Services Co.
Craft/Clothing is rated 4.9 out of 5 Stars on Google
"Placing the order was easy enough, there will be someone to assist you when choosing the items! I ordered PPE Jackets, and though it took a couple of weeks to arrive, it was totally worth the wait. The quality of the jacket is A+, with lightweight and water resistant fabric, an in-built mask, and pockets. My friends also loved the jackets! The price was also reasonable for the product. You won't regret buying from them, especially now that extra precaution is needed against the COVID-19. Happy with the team and the products!"
Emma Araña, (Personal Purchase)
❮
❯
.
Craft/Clothing - Your Coffee Cups & Mugs Supplier in the Philippines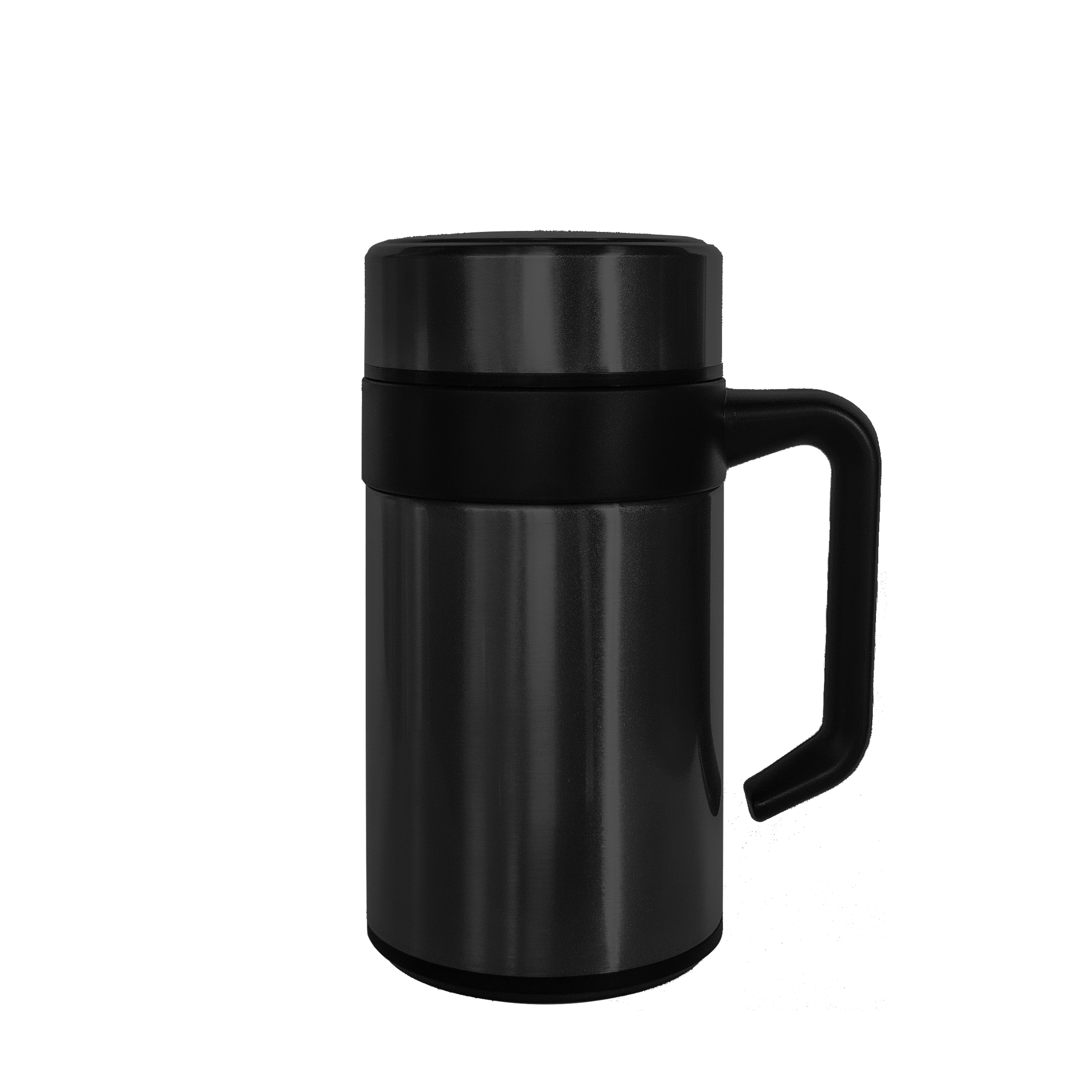 Custom Cups and Mugs with Personalized Logo for your Company
Customized Coffee Cups & Mugs
A cup of coffee served on a personalized cup by yours truly
Custom Mugs Philippines by Craft Clothing
Let's be honest: how many cups of coffee can you go for in a day? For us, we can count more than two! Helping us keep awake and energized for whatever tasks lies ahead, coffee is the best companion​​―rightfully so, that it needs its very own cozy container to pair with. 
At Craft Clothing, we believe that every coffee bean and every bag of tea leaf deserves its own throne. That is why we offer only the top grade customized coffee mugs. Choose between our selection of stainless steel coffee mugs and metro coffee mugs, and have it ready to be branded with your company logo or whatever dream design you have in mind. 
After all, who does not enjoy sipping a warm cup of express or tea out of a stylish and fully functional personalized coffee cup? 
In All Colors and Sizes
Attention to all coffee enthusiasts and tea lovers: get your daily fix with our personalized coffee mugs! Being Manila's premier coffee cups supplier, we provide you with an assortment of choices to select from. 
The Metro Coffee Mug is perfect for the young and bright as it comes in several playful colors such as ruby red, gold, black, and even magenta pink. On the other hand, the more mature coffee drinkers can opt for our classic Stainless Steel Coffee Mug, coated in cool black and sterling silver shades. Craft Clothing's custom mugs are available in 350ml and 400ml sizes. 
Keeping Your Drinks Warm
When it comes to choosing your coffee cup, it is not enough that it suits your style and tastes, but also that it can keep your drink warm after long hours as well. Luckily, our personalized coffee cups are designed with a double wall. Double-wall coffee mugs do a swell job of pocketing hot air inside the container to slow down heat loss and keep your coffee―or tea―nice and warm all day long. 
Topping it off, Craft Clothing coffee mugs have a double lid to prevent any spills. It transforms into a traveling coffee mug that you can bring with you everywhere you go. 
Coffee Cups for Your Business
In need of promotional items for your product launch? Or some dainty cups to decorate the store? Whatever it is, and whether you own a cafe, restaurant, or just a plain business owner looking for the perfect corporate giveaway, Craft Clothing provides coffee cups and custom printing services for all your needs. Give your business a boost by adding a personal touch to your items with Craft Clothing.
Custom Branding
Nowadays, advertising comes in different forms. One way to get your brand across is by customizing products to fit the company image. By availing of our products and services, our design team will turn your dream design into reality. Select from a variety of sizes, colors, and prints, and we will help you create your custom mugs as merchandise. 
Customize on Demand
We use sublimation printing to engrave your designs. As part of our promise of quality craftsmanship, Craft Clothing custom prints are there to last, not a lifetime, but a long time. The print will not quickly fade out even after several washes. 
Buy in Bulks
You can order in large bulks or small quantities, depending on what your business needs. The minimum order begins at 50 pieces, and you can order as much as you want at a discounted rate. Higher bulk purchases on our products will earn you a superior price per unit. 
Ordering with Us
Get your personalized coffee cups today! Creating one has never been this easy as with Craft Clothing. It all begins with your idea. To get started, drop us an e-mail at sales@craftclothing.ph or give us a call anytime from 9 AM to 6 PM, Monday to Friday and we will get back to you in a jiffy! Do expect a complete mock-up design and a quotation for your approval.
No custom mug design yet? No worries! We will help you create a custom design to make your promotional items stand out! 
So, what are you waiting for? Place your orders now. You can also try out our other products such as custom T-shirts, polos, jackets, PPEs, bags, and other accessories. 
Craft Clothing Guarantees
On-Time Shipment
Meeting deadlines is important to us, so we're serious about delivering your orders on time.
Free Shipping 
For large orders, we guarantee fast and free shipping to our valued clients nationwide. It's a promise! For further info, get in touch with our trusted sales reps.
Satisfaction Guaranteed
As Manila's premier coffee cups supplier, we guarantee that your order is as what was agreed on. This includes the correct custom product, custom print, and delivery date. If these are not met, we will redo your order, or you may return the items and get a refund.