Eco Bags: Fashion Meets Sustainability
16 November, 2023
Marketing Department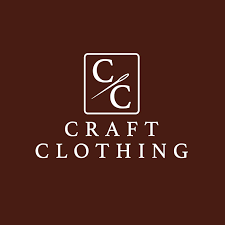 In the Heart of Sustainable Fashion: Craft Clothing's Eco-Friendly Revolution
In an era where sustainability is not just a trend but a necessity, Craft Clothing is redefining fashion with its range of eco-friendly bags. Nestled in the vibrant heart of Quezon City, Philippines, this proudly Filipino brand seamlessly blends eco-conscious materials with stylish designs, offering a sophisticated yet earth-friendly choice for both individuals and brands.
Sustainability in Every Stitch
At Craft Clothing, the journey towards sustainable fashion is woven into every fiber of their eco bags. These bags are not just accessories; they are statements of environmental responsibility and ethical fashion choices. Crafted from materials that prioritize the earth's well-being, each bag stands as a testament to the brand's commitment to reducing the fashion industry's carbon footprint.
Style That Speaks Volumes
But it's not just about being green. Craft Clothing understands that style is paramount. That's why their eco bags are designed to be as fashionable as they are functional. With a keen eye for contemporary trends and a deep understanding of timeless elegance, Craft Clothing ensures that their bags are versatile enough to complement any outfit, whether it's for a casual day out or a formal business meeting.
Customization: Your Vision, Our Craft
True to their roots in customization, Craft Clothing takes pride in collaborating closely with clients to bring their vision to life. Whether it's for personal use or as branded merchandise, each bag is tailored to reflect the unique identity and values of the wearer or the brand. This level of customization not only enhances the bag's aesthetic appeal but also deepens the personal connection between the product and its owner.
Proudly Filipino, Uniquely Global
Being based in Quezon City isn't just a location; it's a source of inspiration. The rich cultural tapestry and dynamic spirit of the Philippines are embedded in the essence of Craft Clothing's eco bags. This local pride coupled with a global outlook allows the brand to create products that resonate on a worldwide scale, appealing to a diverse clientele who shares a common goal: to make fashion sustainable.
Trust and Satisfaction: Our Core Values
At Craft Clothing, customer satisfaction is paramount. With a team of experts passionate about both fashion and sustainability, the brand ensures that each eco bag is not only aesthetically pleasing but also durable and well-crafted. This dedication to quality has earned Craft Clothing the trust and loyalty of customers who seek products that align with their values and lifestyle.
Join the Sustainable Fashion Movement
In choosing a Craft Clothing eco bag, you're not just choosing a product; you're embracing a movement. A movement that celebrates the harmony of fashion and sustainability, of style and responsibility. For inquiries or to collaborate on your custom eco bag, contact Craft Clothing at 0917-18-CRAFT (27238) or email sales@craftclothing.ph. Be a part of this stylish, sustainable revolution, and carry a piece of Philippine pride wherever you go.
---
Craft Clothing's eco bags are more than just a fashion statement; they're a commitment to a better, greener world. As we continue to navigate the challenges of environmental sustainability, let's do it in style and with a conscience. Choose Craft Clothing, where fashion meets sustainability.